Upfront Pay is an intermediary payment solution for tradies and customers. We hold the funds secure until the job is done. Upfront Pay is a similar system to the QBCC's 'Project Trust Accounts', but unlike the QBCC, our service is accessible by anyone, for any size job.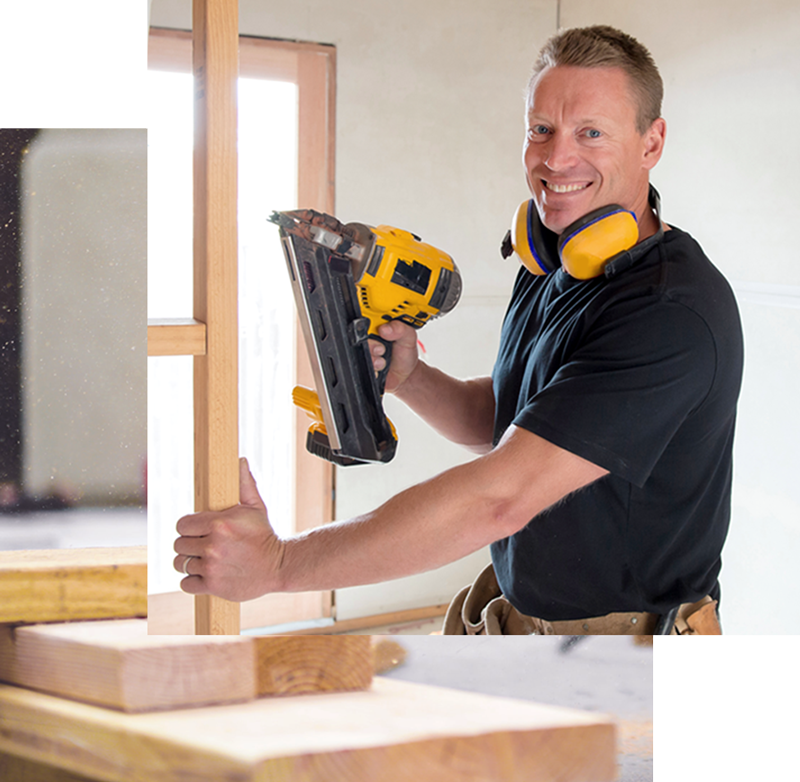 Get paid
We hold the job payment upfront, and release the funds when the job is complete and the customer is satisfied.

Very quick
Create a job using Upfront Pay. It only takes 2 minutes if you have the job details handy. No credit card details required.

Always reliable
We hold the job payment upfront, and release the funds when the job is complete and the customer is satisfied.
Win-Win Solution
Upfront Pay is a win-win solution because it protects both the tradie and the customer. It guarantees job completion and payment for work done. Everyone is happy!
For Tradies
Get paid safer and sooner. No more chasing late payments for jobs you finished weeks (or months) ago. As soon as your job is complete, we transfer funds to your account.
For Customers
Get the service you paid for without the risk of losing a deposit, or more, to an unscrupulous tradie. When you sign off on the job, payment is released. Not before.
Meet Cam, the founder of Upfront Pay. He's a tradie with a story like so many other tradies out there; fed up with late payments and losing money to shonky builders or customers. Cam shares why he started Upfront Pay, and how it's helping tradies gain confidence that their next payment will be paid on time, every time.
No monthly subscription or credit card details required.
How do I try it out?
Submit your expression of interest here, and we'll inform you as soon as our service becomes available for your use.
What's the Upfront Pay story?
Our story started because a Sunshine Coast tradie was tired of not being paid and chasing late payments, and hearing the same issues from his friends, so he decided to do something about it. Cam Hodges is the founder and CEO of Upfront Pay. He is a concreting contractor and company owner, with a degree in Criminal Justice.
Seeing the criminal and unjust issue of non-payment and late payment in the construction industry, along with the lack of avenues to recoup lost money, Cam was spurred on to find a fair solution for tradies and homeowners.
Where can I get more information?
Please contact us for any questions you may have, or assistance with creating a new job. Alternatively, take a look at our FAQ for some quick tips.